PreLicenseTraining.com
Can't be Beat
Best Rate Guarantee
These offers
apply to California
courses only
PreLicenseTraining.com blows the competition out of the park with their top of the line training software, guarantee to pass and lowest prices in the industry. We are taking it one step further, if you find a better offer with another training solution we will beat it! Our training program is the best and now our prices can't be beat. If you are offered a lower price let us know.
Guarantee to Pass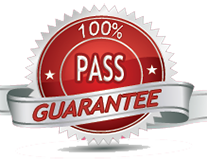 We feel so confident that you will pass an insurance pre licensing course the first time by using our online training system and our StudyHall testing center that we guarantee it. Our Guarantee agrees to reimburse you the Department of Insurance retesting fee for the DOI testing centers, which is currently $50.00.
The reimbursement rules are simple:
Student must register and pay for both the online training system and the online StudyHall testing center prior to sitting for their first State Exam. Students must also show adequate use of StudyHall including but not limited to taking each FINAL exam(s).
Student must FAIL the California Department of Insurance licensing exam.
Student must mail the reimbursement form and required documentation.
We will only reimburse the second attempt. 3rd and 4th attempts are not reimbursed.
Our Guarantee to Pass is good for 1 month from the date of your first failed exam and we must receive your Guarantee to Pass paperwork within that 1 month.
For PSI testing centers we only reimburse up to $50.00.
Didn't pass the first around? Don't worry, click on the button to fill out our Reimbursement form.
Get Paid to Learn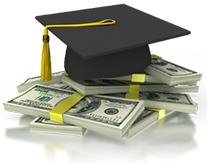 PLT the leader in online pre-licensing is now offering you a chance to get paid for learning. As innovators in our industry, we don't stop upping the ante. We are now the only online pre-licensing school offering this kind of incentive. Here's our offer, Sign Up for an insurance license course of your choice, buy the Hardcopy book, AND Sign Up for StudyHall at the SAME TIME. Once you have finished the online course, passed our StudyHall practice exams and have taken the State exam (and passed) , click on the yellow "Ready to GET PAID" button on the right of this screen to request your $15.00 check. All get paid to learn requests must be made within 90 days of passing your pre-license course from PreLicenseTraining.com. That's it! No strings attached or asterisks to look out for. We will verify all your information and mail you your money!
Didn't quite get that? That's ok, here it is again:
1. Sign up for a course of your choice, buy the Hardcopy book and purchase StudyHall
2. All THREE MUST be purchased at the same time to receive this offer
3. Finish your course and StudyHall, then take your State exam.
4. Fill out our "Ready to Get Paid" form
5. We will verify all the information, once approved we will mail you a check for $15.00
PLT, the only online provider of pre-licensing education that
Pays You to Learn!